If you live in a city, chances are that your apartment balcony is a precious outdoor space that you cherish. But with neighbors and passersby, it can be hard to enjoy it with the privacy you deserve. Fortunately, there are ways to make it more private and without compromising on style or comfort.
Here are 5 ideas to help you create the balcony that will make your neighbors green with envy: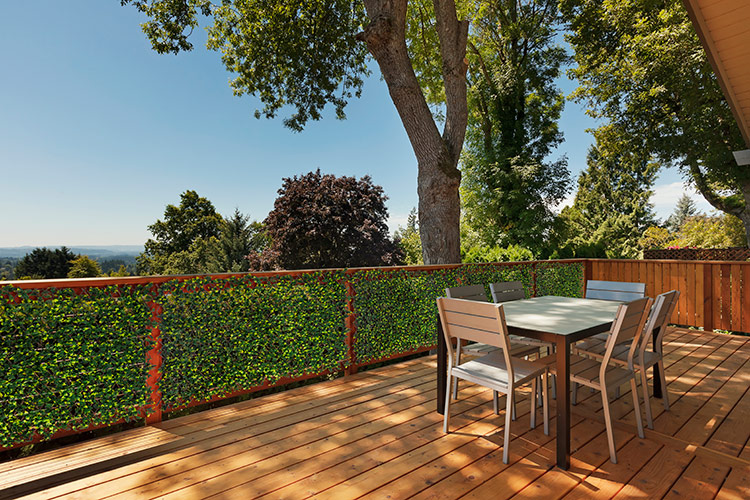 1 – Use artificial plants and foliage
A great way to add privacy to your balcony is to install expandable trellises to your railing. This is an effective way to create a natural barrier between you and your neighbors while also adding some greenery to your balcony.
2 – Think bright
Garlands of lights are an inexpensive way to brighten your space when and where you want it. Add them to your balcony railing, the gutter of your roof or place them on each corner of your outdoor space and you've got yourself the coziest spot. Solar lights are preferable and low maintenance.
3 – When your balcony feels like a garden
Artificial turf will instantly dress up your balcony and make it feel like an entirely different space. I mean, look at this fantastic outdoor area right there! Don't forget to share your after pic with us on our social accounts.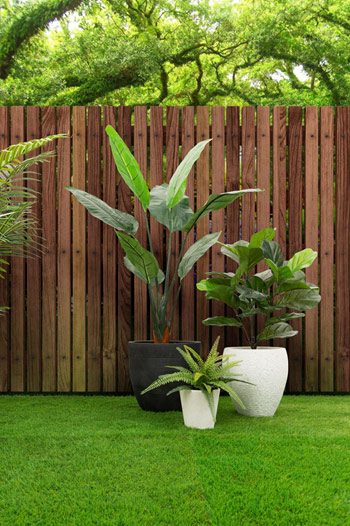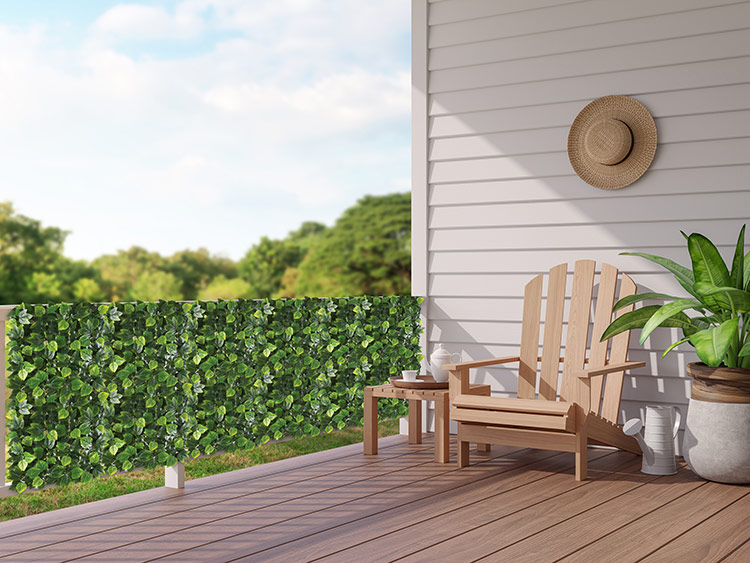 4 – Use artificial plants and foliage to create a natural partition
If you have a small balcony, you can use foliage panels to create a focus wall that will transport you to a dreamy place every time you look at it! This will not only provide privacy but also add a touch of nature to your space.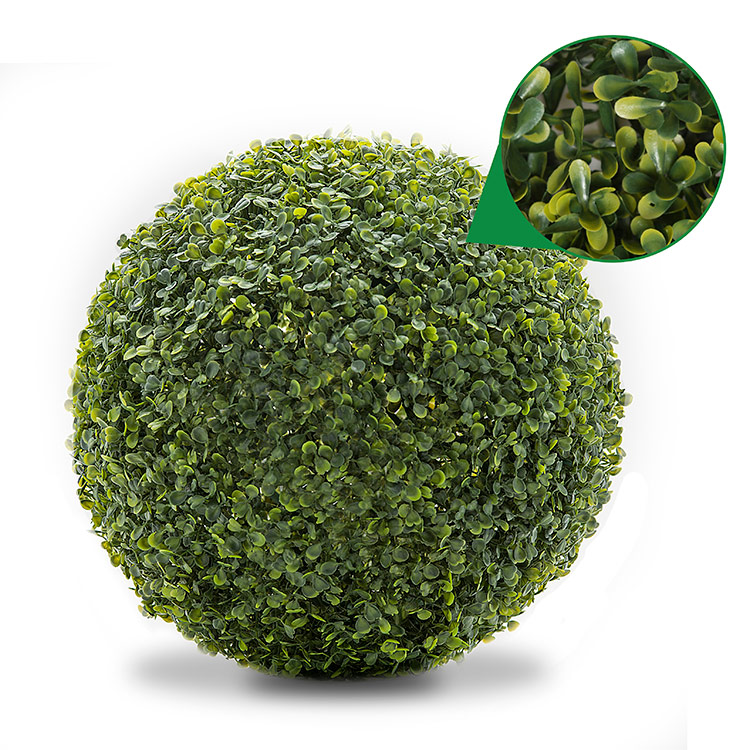 5 – Anchor your space with statement pieces
These foliage balls are the coolest accent to add to your balcony. Hassle free, they're definitely low maintenance and always oh so fresh and so clean! You can also add a couple comfortable lounge chairs to relax or sunbath every time you get a chance.
With a little creativity, you can turn your balcony or any outdoor space into a stylish and private oasis you can enjoy all year round. Don't forget to share your balcony styles with us so we can see how it turns out.